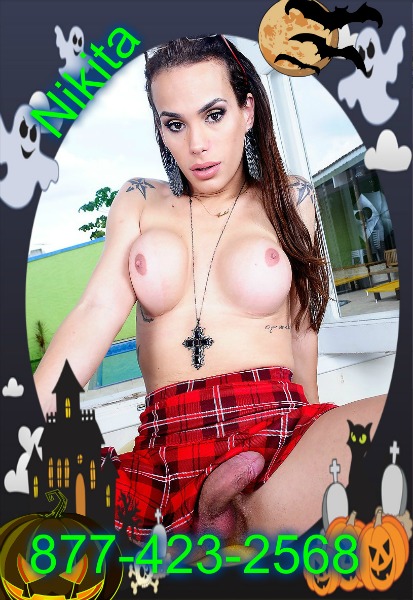 I woke up rock hard. You lie sleeping next to me, my cock pressing up against your ass. You had been a virgin to my kind of sex. It was funny. You went on a date with a hot woman and woke up with a hard meatstick. By the way you moaned last night, I think you enjoyed it.
We made out and kissed. I took my shirt off so you could touch my perky tits. Your lips felt wonderful on my hard nipples. I decided to return the favor and slide down to suck your cock. I didn't want you to cum though, because my own stiffie needed some attention, too. I felt your hand slide up under my skirt and the gasp when you discovered it. I always love that part. You didn't pull your hand away. Instead, you kind of whimpered and I felt your soft lips go to my aching throbber. I stroked your hair as you bobbed on my apple head. I knew then that you wanted it. I pushed you away and eased between your legs, lifting them. My saliva-lubricated dick needed you. Needed to feel inside of you. I pushed the head against your boy-pussy and it slid in. I kissed you as you moaned through the initial pain. Then, I began a slow stroke. You reached for your own cock.
You are mine now. I fucked you so hard. You begged me to cum and I did, over and over, as you jerked your cock off on my big tits. You're a shemale lover now and I have so much to teach you.
Call me soon and tell me what you'd do to a girl like me!!!