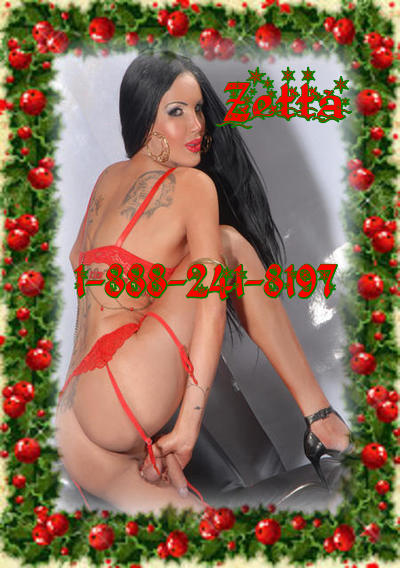 Extra money is always a plus so when i saw the ad for Santa's helper at the mall I jumped at the chance. The first day on the job was long but Santa was more then jolly. Underneath that cotton beard was a sexy ass man that had my helper cock hard all day long. All I wanted to do was sit on his lap and show him a shemale surprise. I wanted to give him a gift of my own, my dick in a box all gift wrapped and ready to be opened.
After our shift I couldn't help sneaking a peek at him changing out of his red suit and into his street clothes. His rippling muscles were to much to resist.
Throwing caution to the wind, I walked up behind him and started rubbing his shoulders.
He leaned back into me with a moan and I know he felt my hard dick on his back, but he didn't seem to be phased by it.
Suddenly he turned his head and put his mouth on my hard dick threw my skirt and his hand reached back and cupped my tit.
Merry Fuckmas to me!