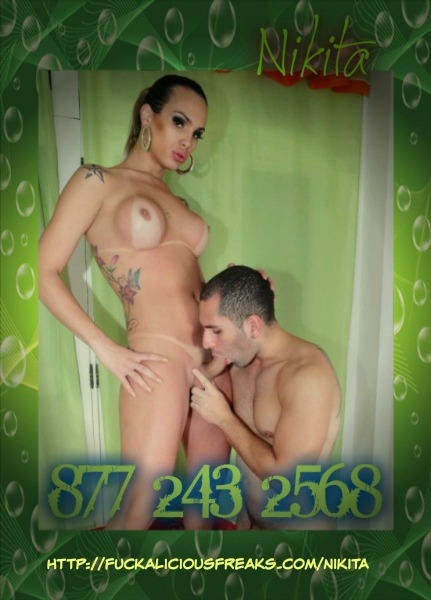 I was sitting in Barnes and Noble reading a book late one evening when a man approached me. He smiled and slid me his business card without a word. My horny cock throbbed under my skirt thinking about his hot ass in those slacks. I called him right away and he was still in the parking lot.
He was driving a Cadillac SUV so I imagine he was a married man. It never matters to me. We pulled around to the back of the store and he reached for me. I kissed him and reached for his cock. It was large and thick. He moaned as he pushed my head down into his lap. I gave him an expert blow-job and he  only lasted a few minutes. He looked confused as I reached for him, pulling up my skirt, and pushing him into my lap. He heard him gasp a sharp intake of air as he realized his mistake. He had a 8 inch cock staring him in the face and no choice but to suck it. After a tentative lick, he began to devour it, slurping and whimpering. I blasted him with a full load of cream. He had to gulp it down just to breathe.
I smiled at him as I exited the truck. This time I handed him a business card. "Call me when you are ready for more." I blew him a kiss. I sauntered away slowly, tasting him on my lips. I knew he'd be calling me soon.